Being gamers & big fans of Borderlands, we were super excited to be contacted to create a pair of custom awards for the founders of GearBox Software.  It's always fun to create something special for a company you have a personal tie to (even if it's just enjoying their games).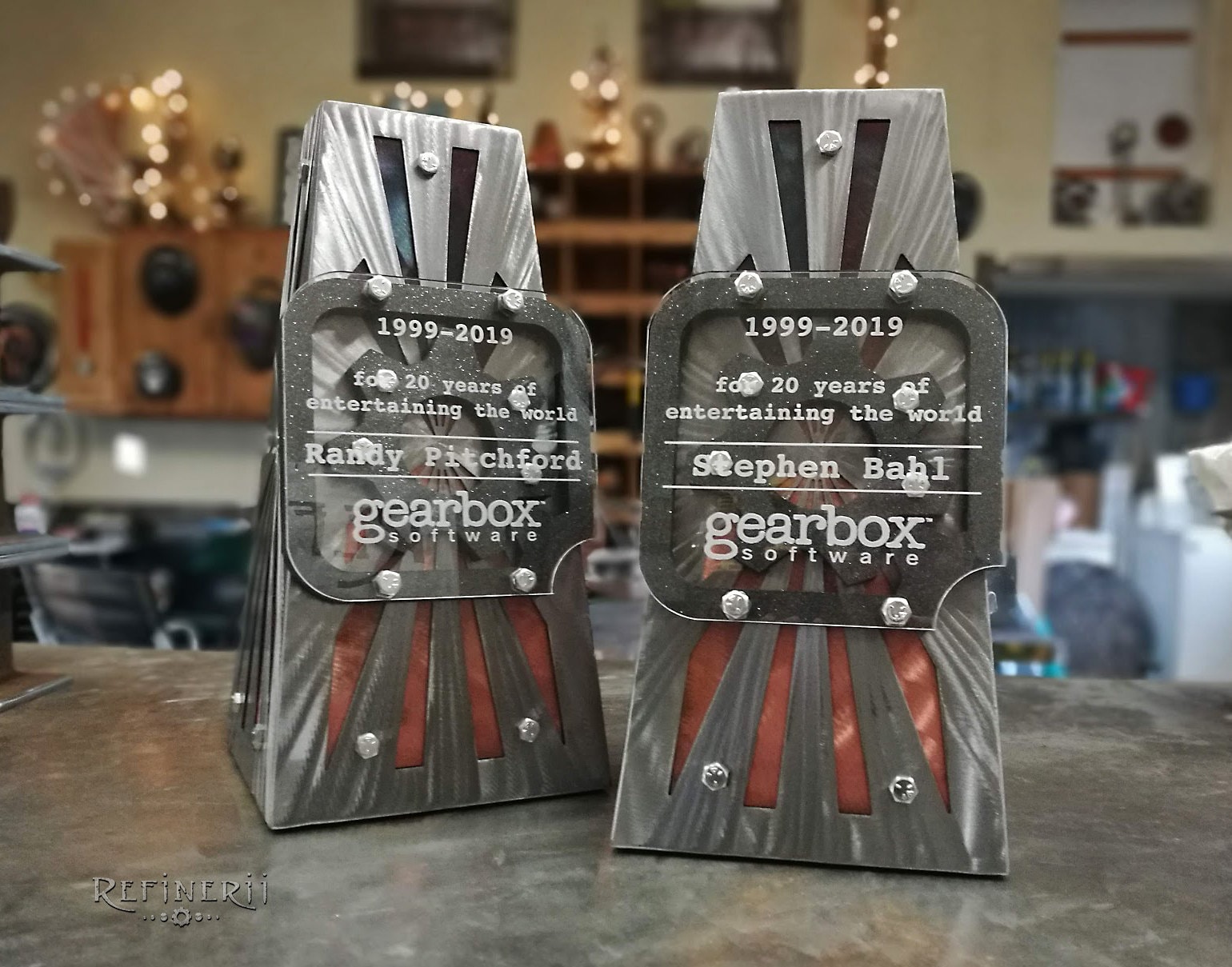 These trophies stand about 18" tall & are made from steel.  Fully welded, then ground & polished to create a 3 dimensional obelisk shape.  The inserts that show through the sunburst pattern are a copper plate with heat treatment.  Dimensional logo & laser engraved plaques finish off the look.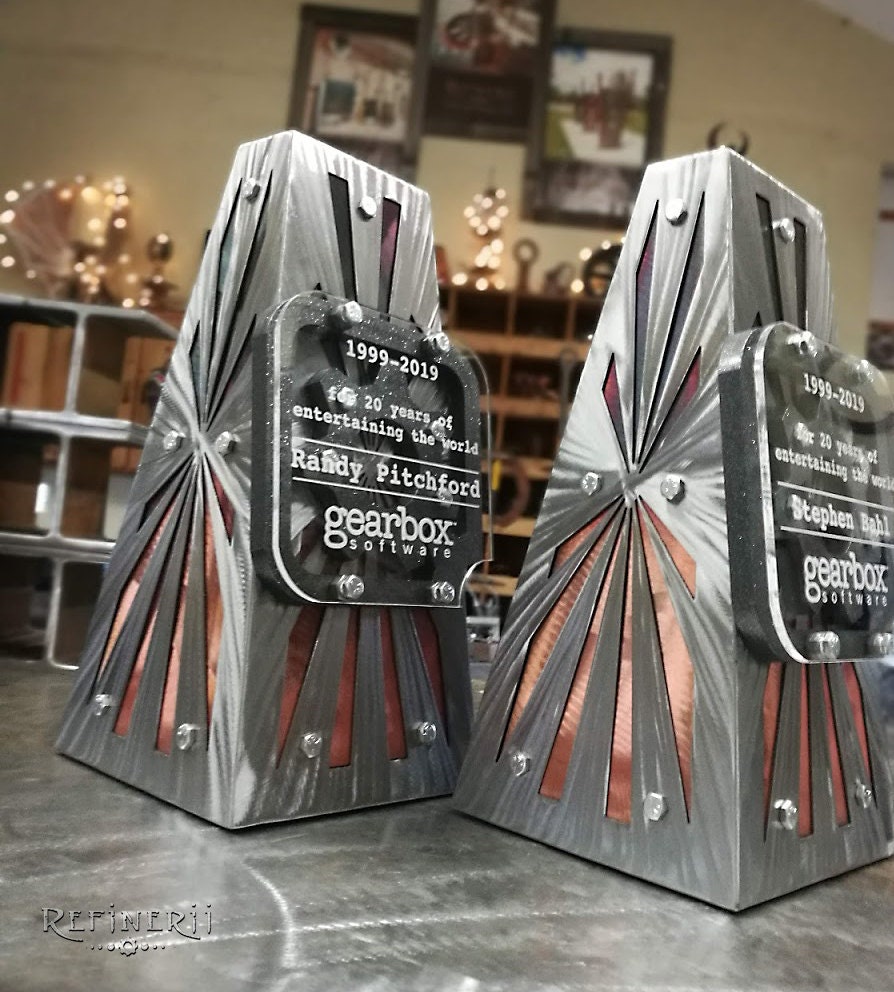 I'm really happy with the way the color came out on this set: coloring the copper can be a bit experimental: it always comes out a bit different.  But this set ended up with a nice gradient from copper up to blue & purple at the top.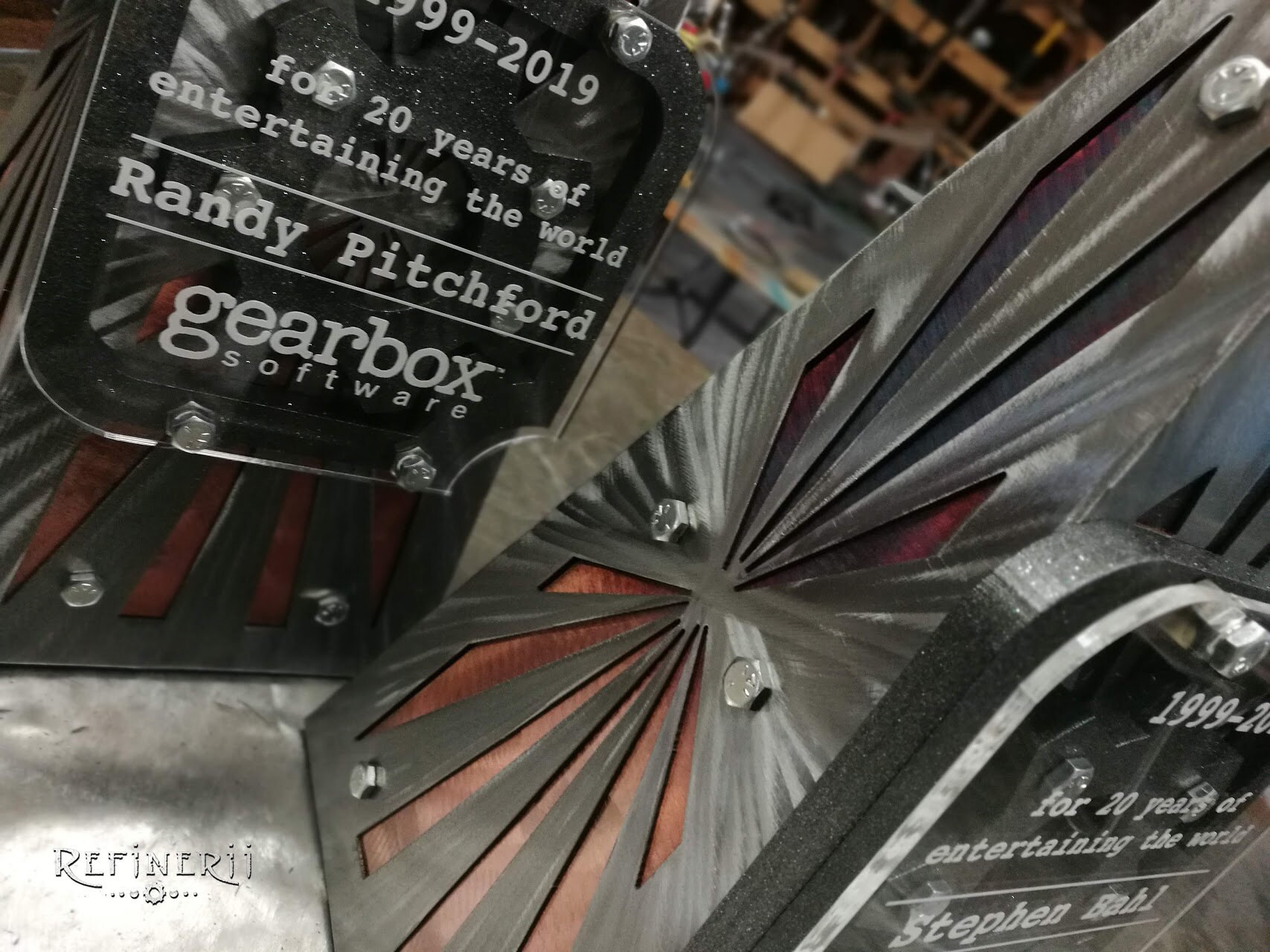 I'm hoping they like them as much as I do : )
Amber