This was a run of very customized awards, each one unique, but with the overall structure the same. We were shooting for a stage or framelike look to accent each concept.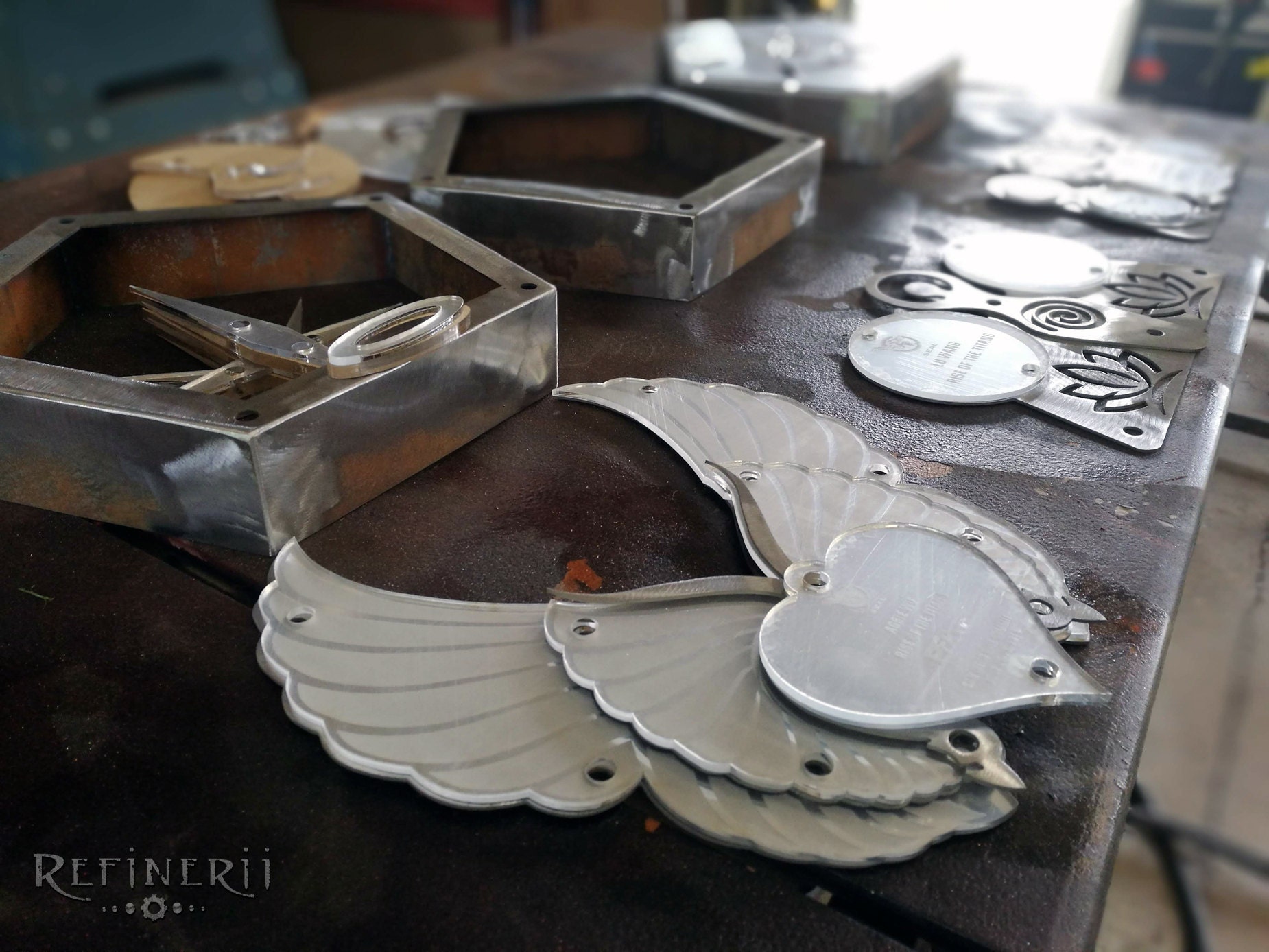 Each award stood from 16" - 24" tall and featured fully welded, finished steel construction with laser cut & engraved acrylic.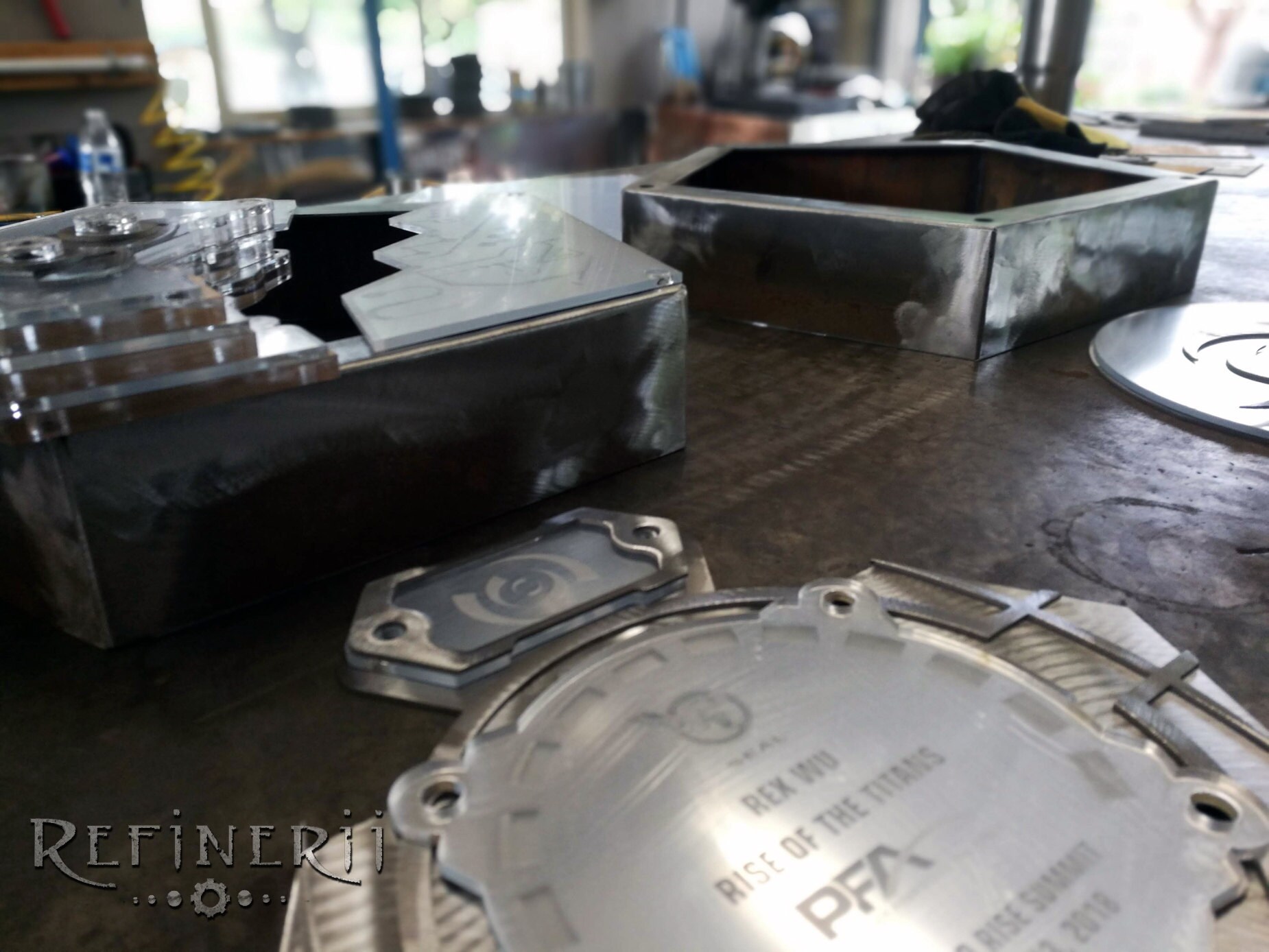 Lots of layers & details to make each award truly unique...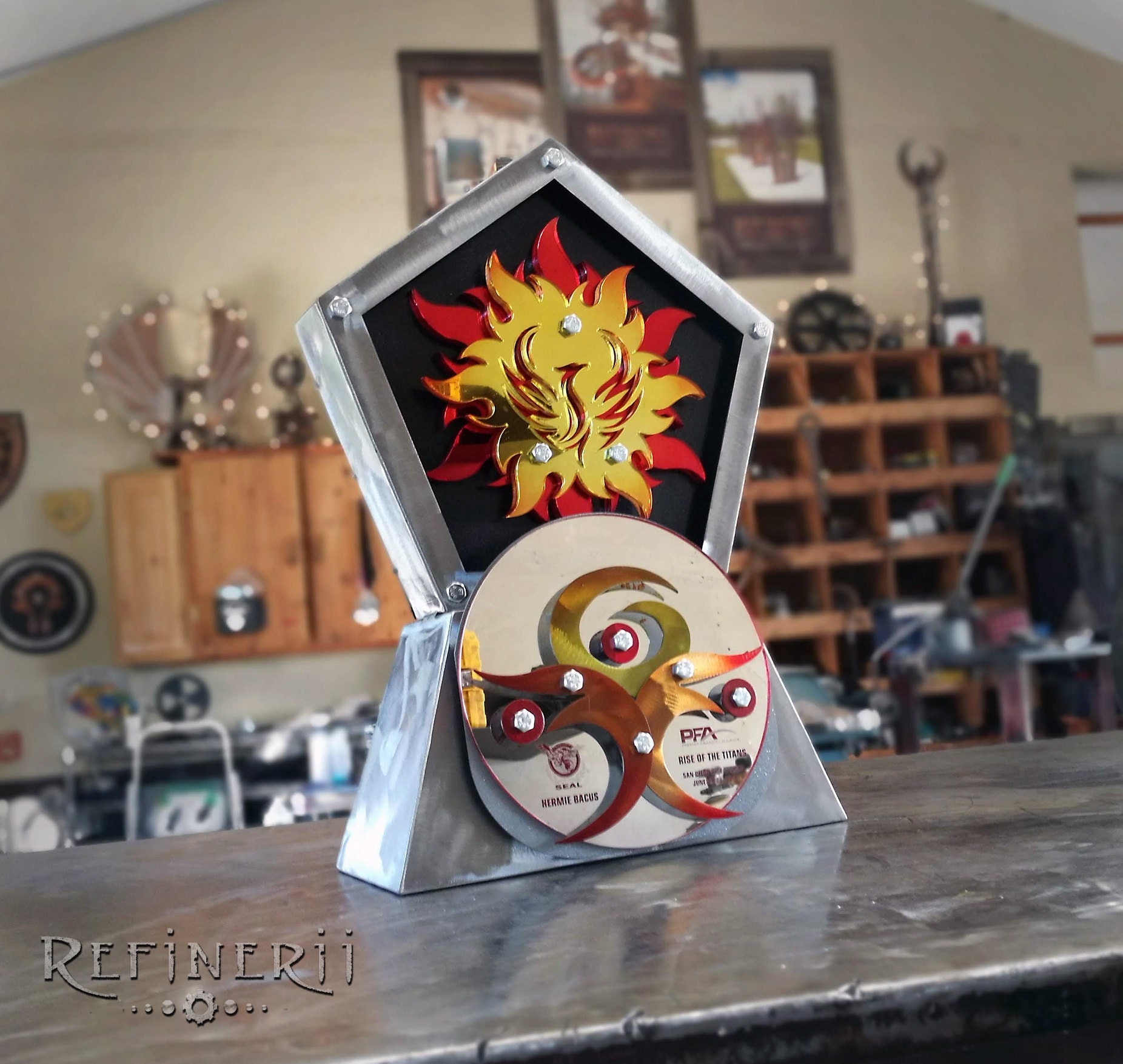 Phoenix rising...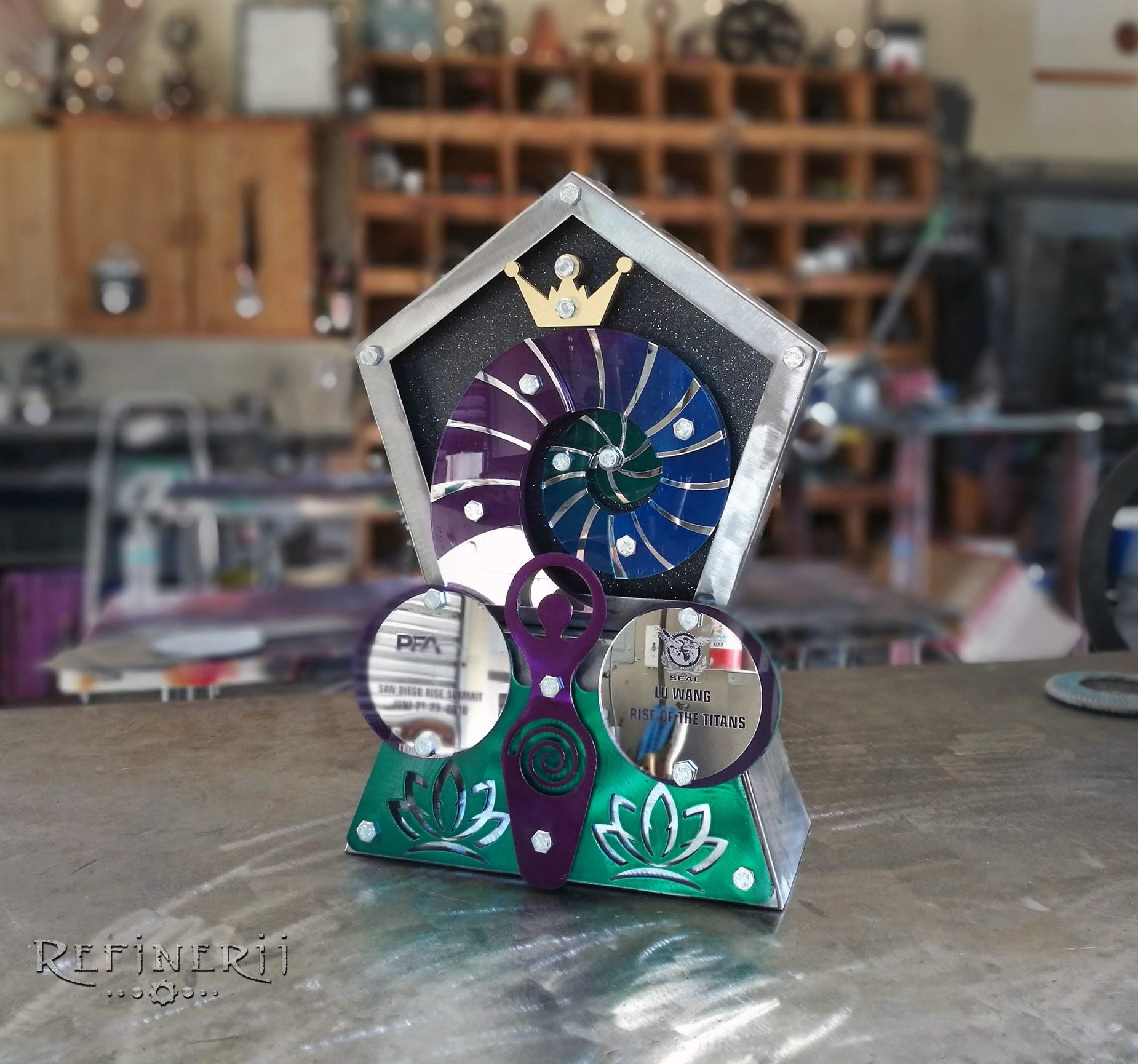 Mother Goddess...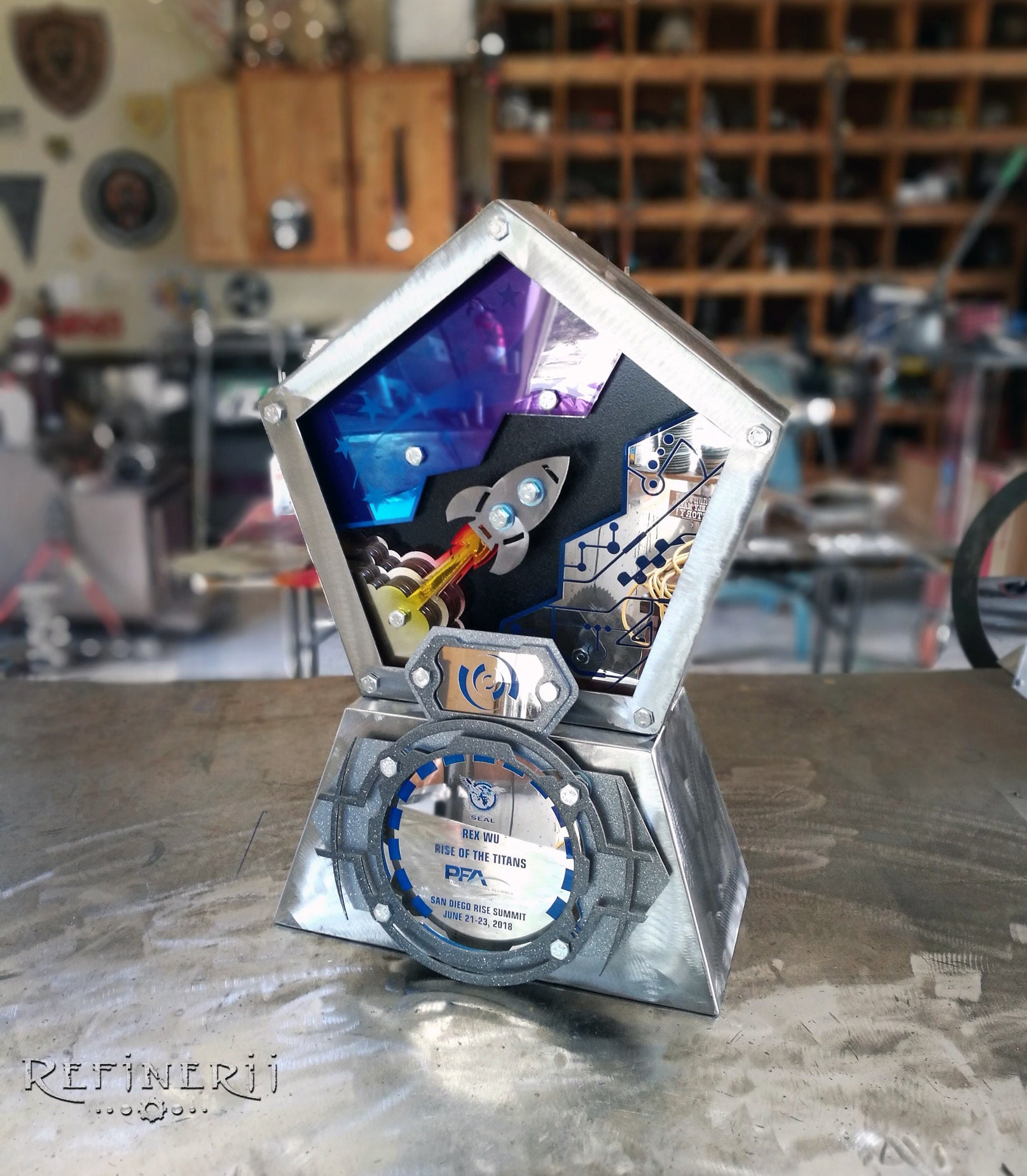 Shoot for the Moon/Techie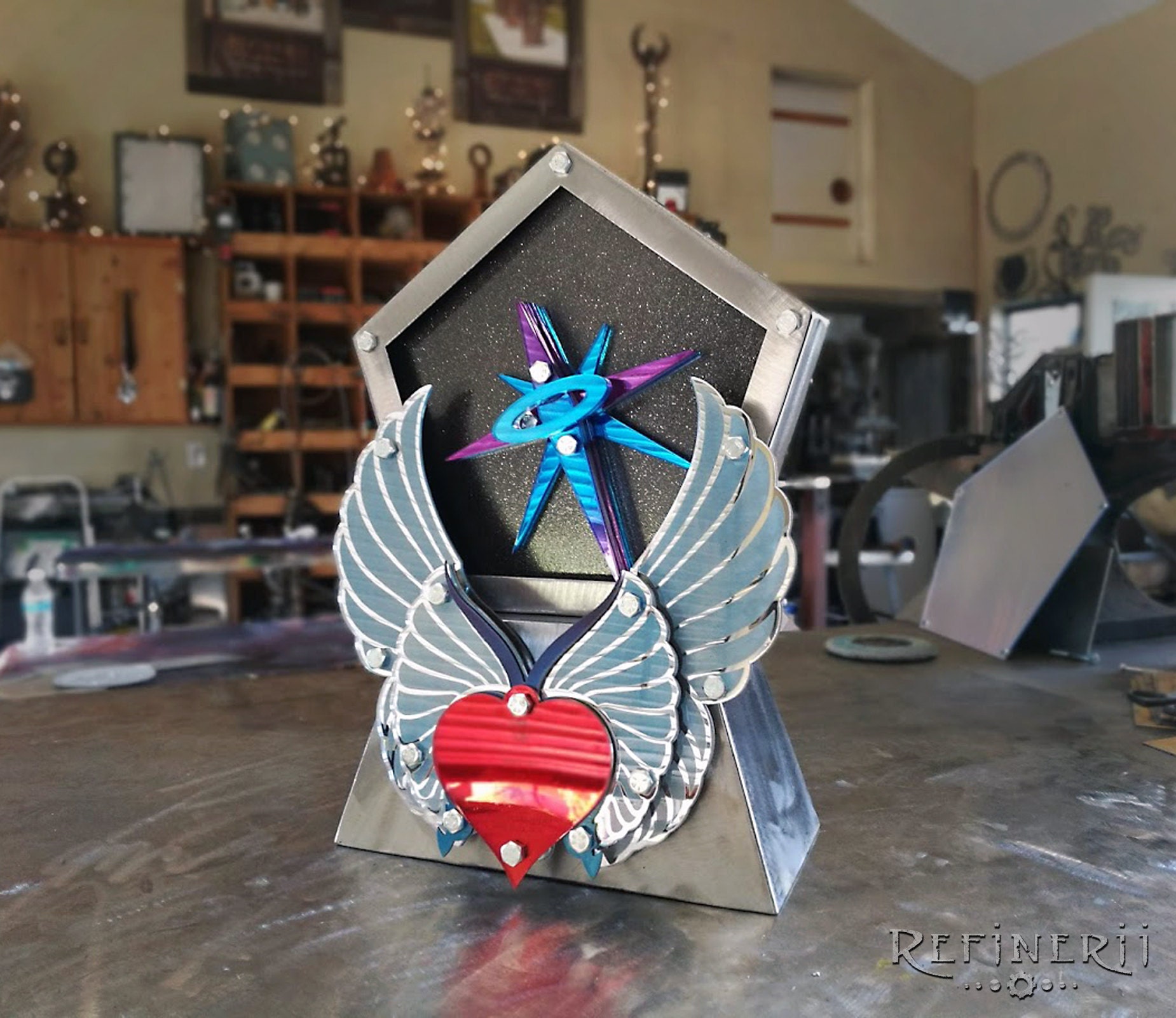 Angelic Spirit...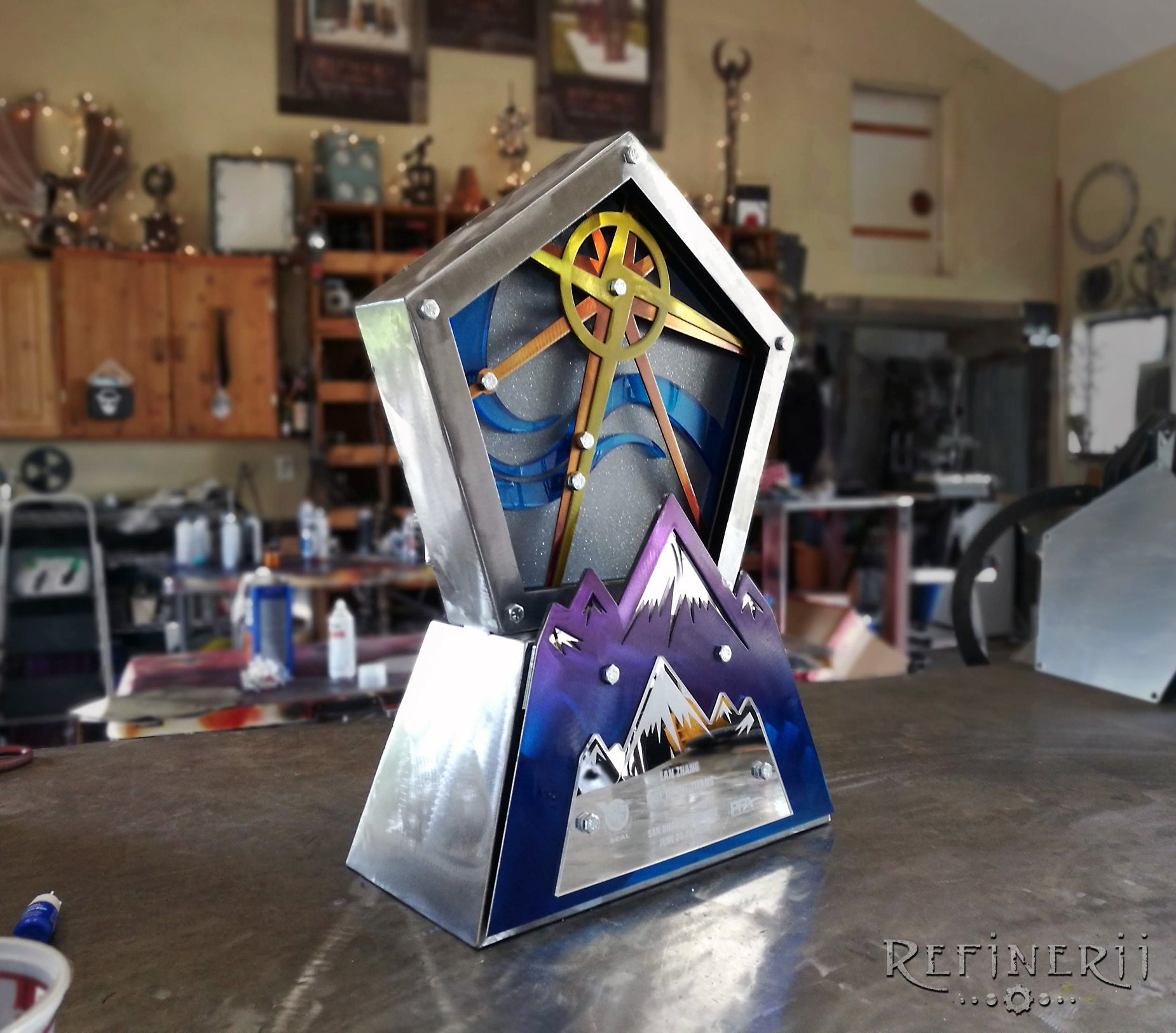 the Explorer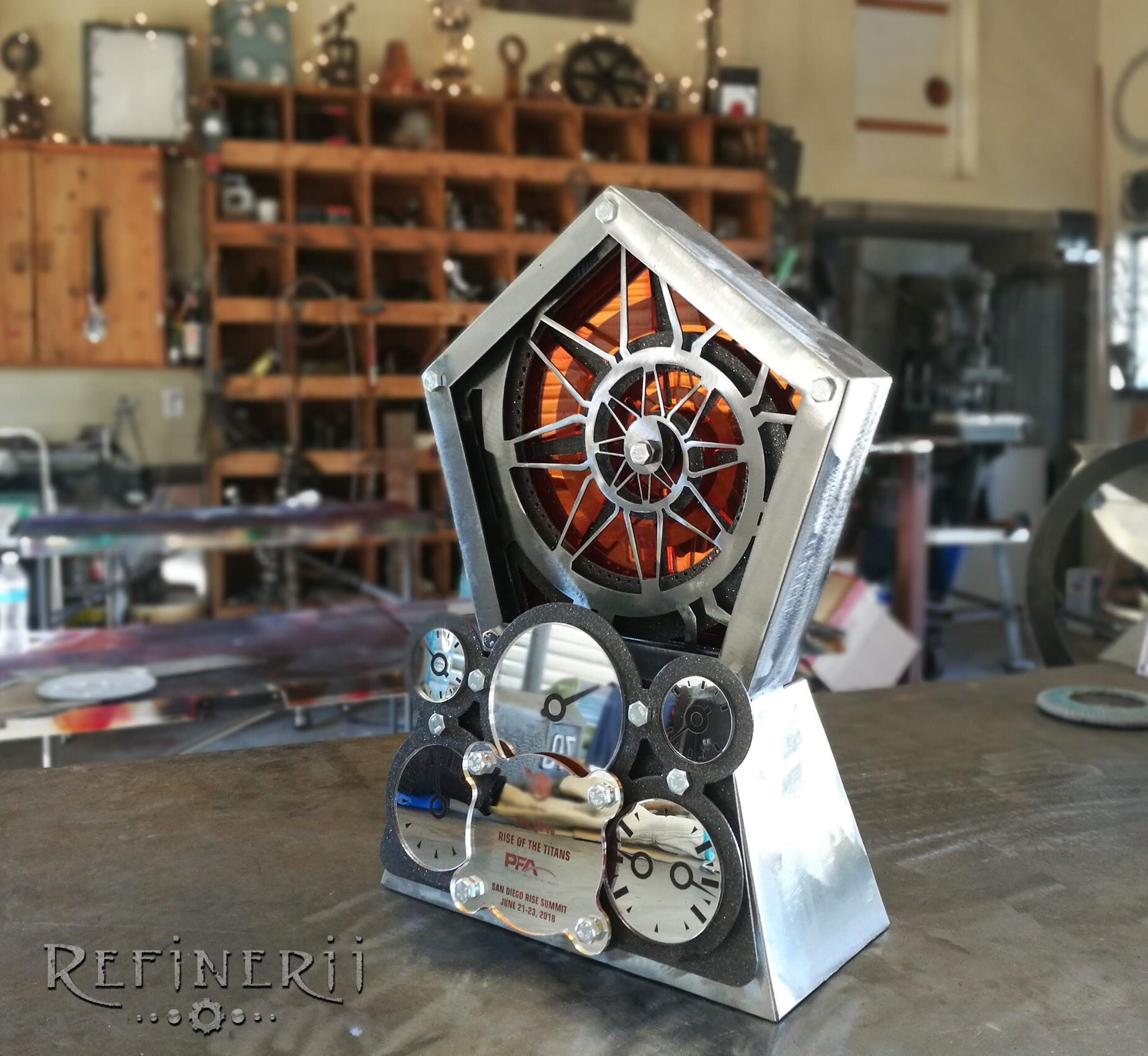 Exotic Cars
These came out fantastic; some of our best work to date I think.  Love the contrast of the polished metal with the color on the mirrored acrylic.  They were very time consuming & work intensive, but well worth it in the end : )  The client was very happy with them & I hope the recipients enjoyed the personal details we included.
I can't really pick a favorite: I want to say the exotic car design just because it's such a cool look & I love orange / black (my big truck paint colors) but all of them are very cool. I spent a lot of time with custom colors & accents.  Love the phoenix, but also the rocket ship, omg: I can't pick! 
Anyway; this was a really nice set that I really enjoyed putting together.  We have plans for adding led lights next year....oh boy; just need more time for the next set : )
Amber