One of my all time favorite trophy designs; we made 22 of these for Sundt this year & just shipped them out.  Two at 20" tall and 20 more at about 14".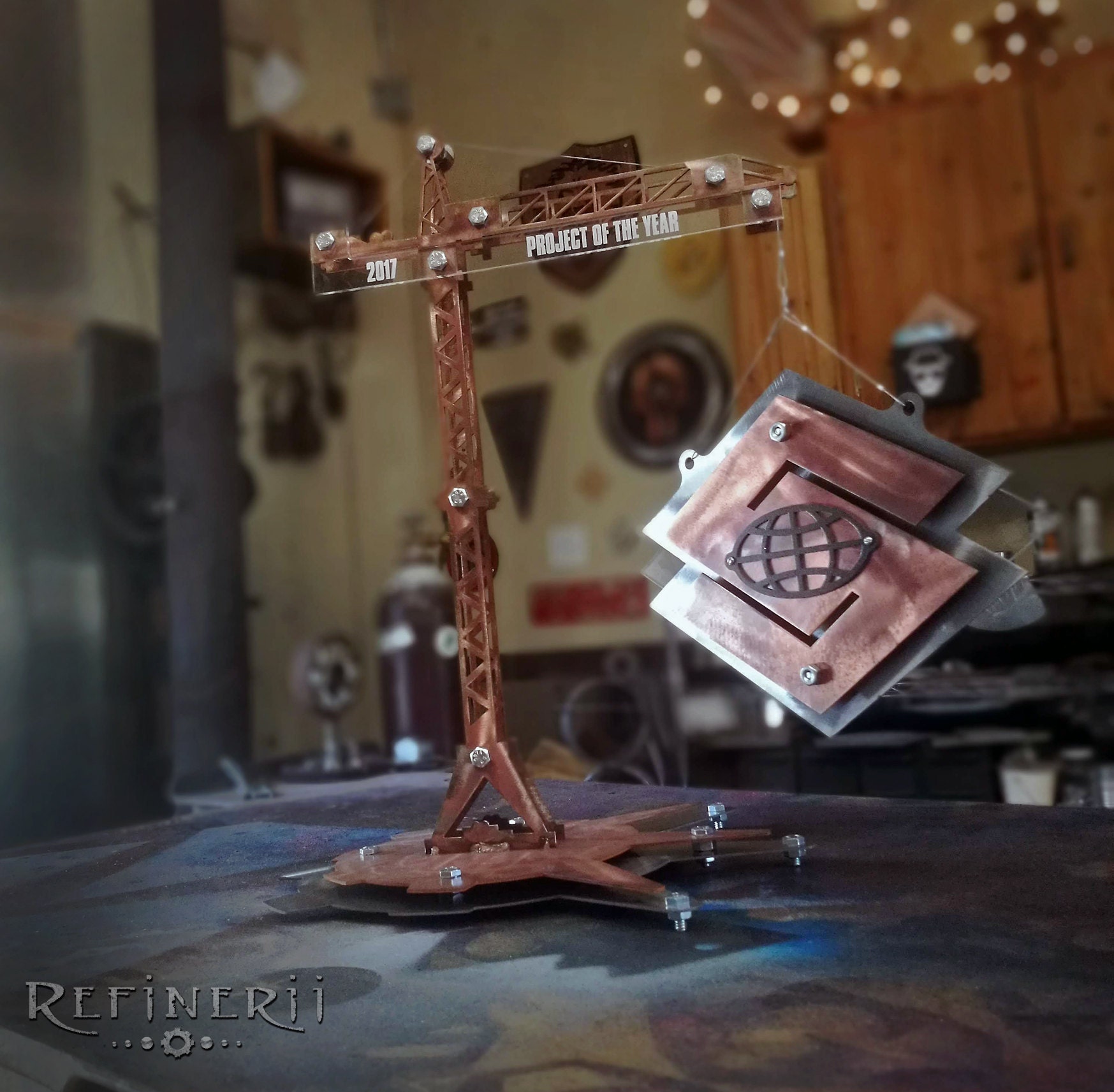 These are so fun because they feature actual miniature cable: just like on the real thing...and the piece the crane is picking up actually is double sided & spins. On one side it has the Sundt logo, on the other side a laser engraved plaque with the winner & project name. (these are for a large construction company)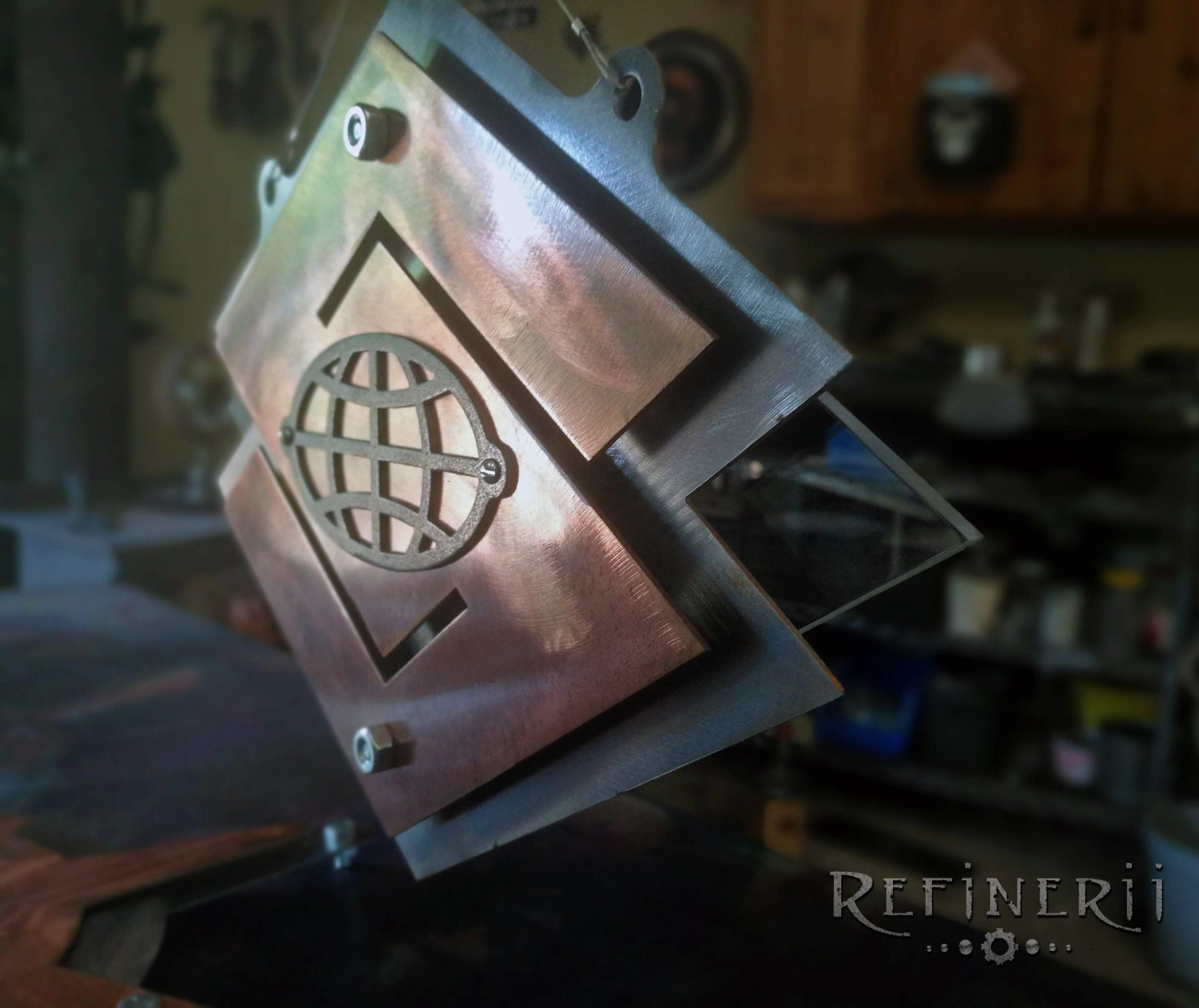 These awards are constructed from all mild steel with custom finishes & welded construction, laser engraved acrylic plaques.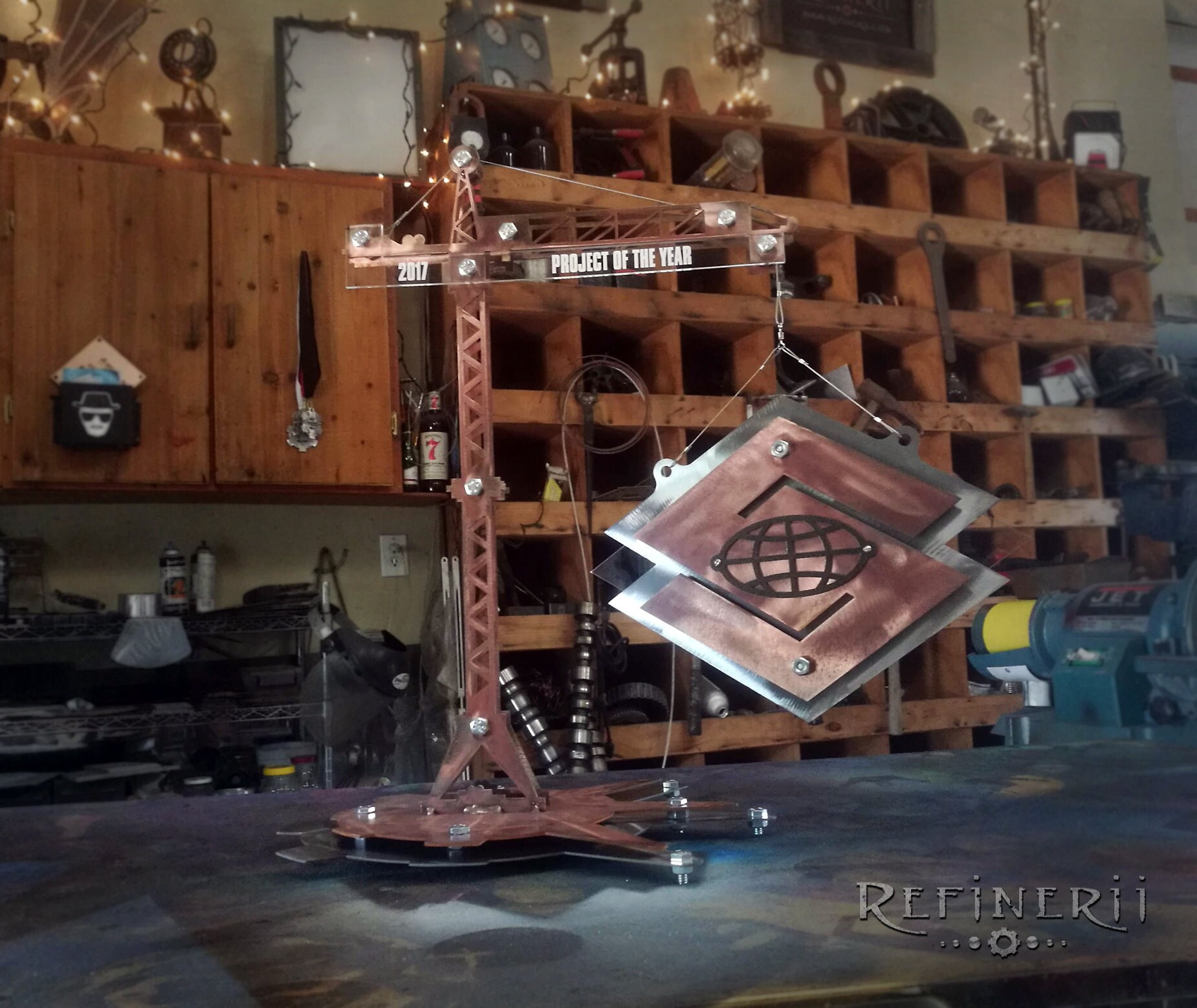 These were a lot of fun to make & I hope they like them as much as I do!  
Amber