This is the  third time we have built this design for CS-GO tournaments; a huge cup trophy that's made from 16 guage steel.  Fully welded & finished with metallic paint & laser cut & engraved acrylic.  The finished trophy stands around 36" & weighs in about 26 lbs.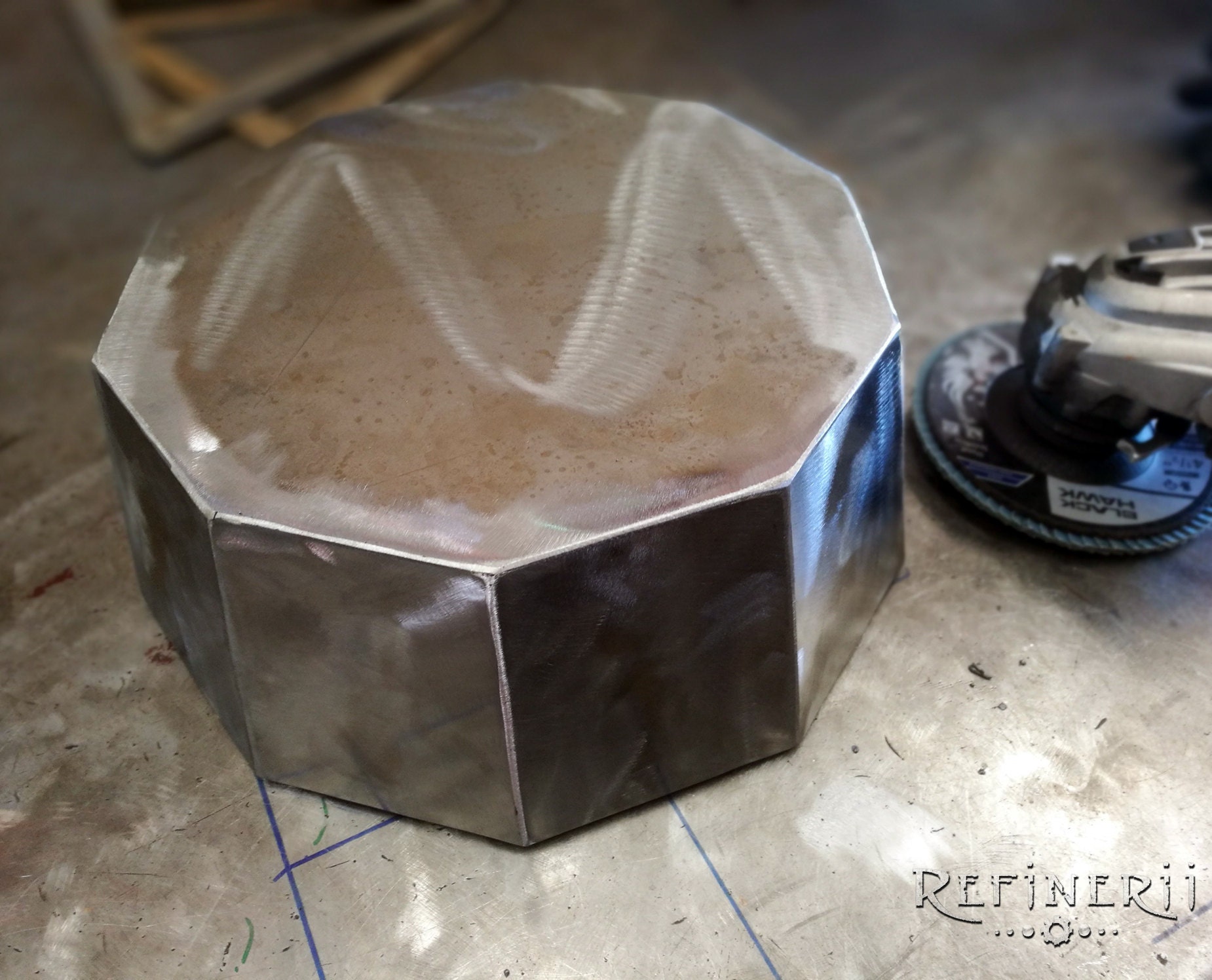 This one is quite the project; about a weeks worth of work to complete.  Lots of fab & grinding, plus custom paint & finishes, but the end result is pretty cool looking...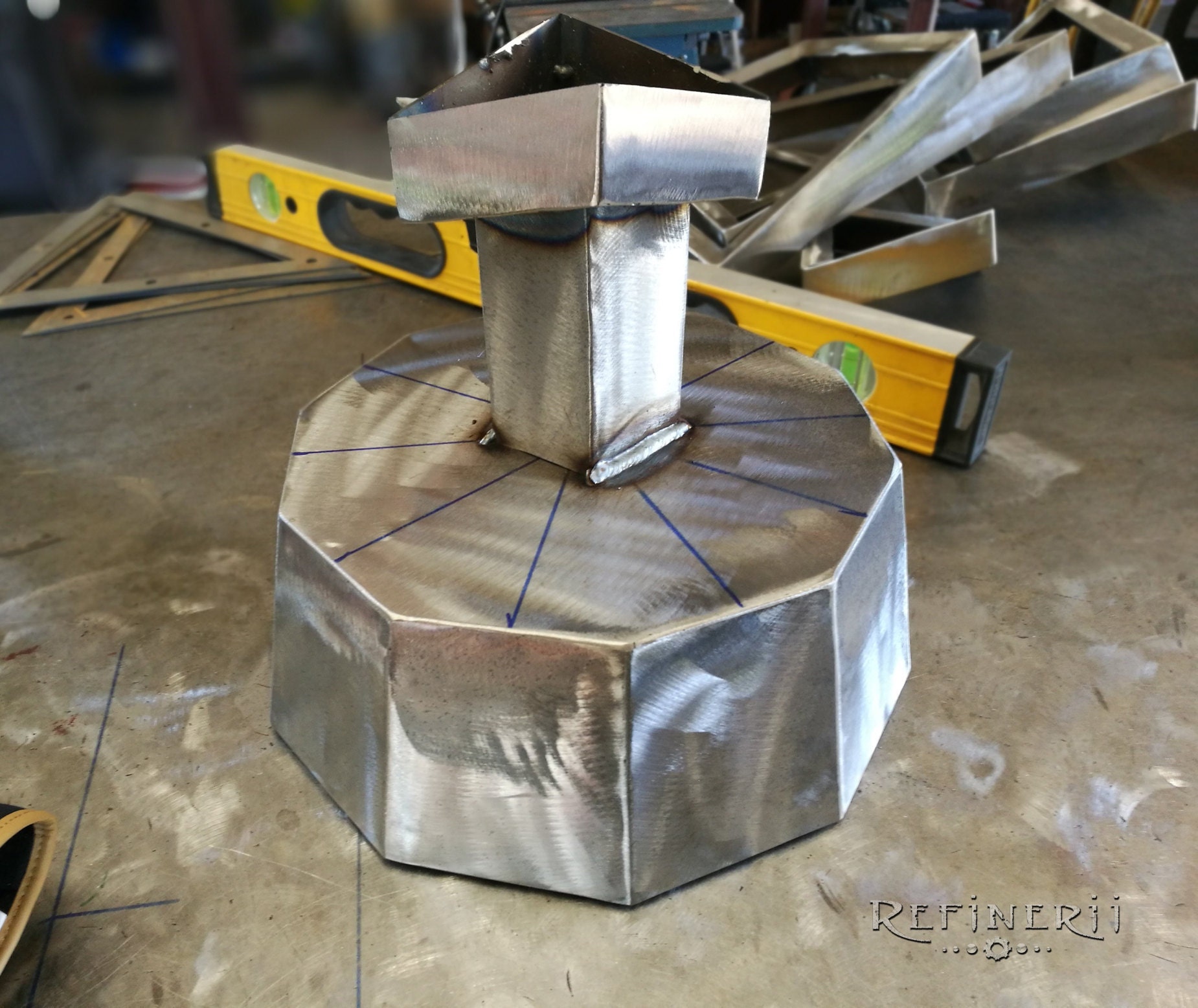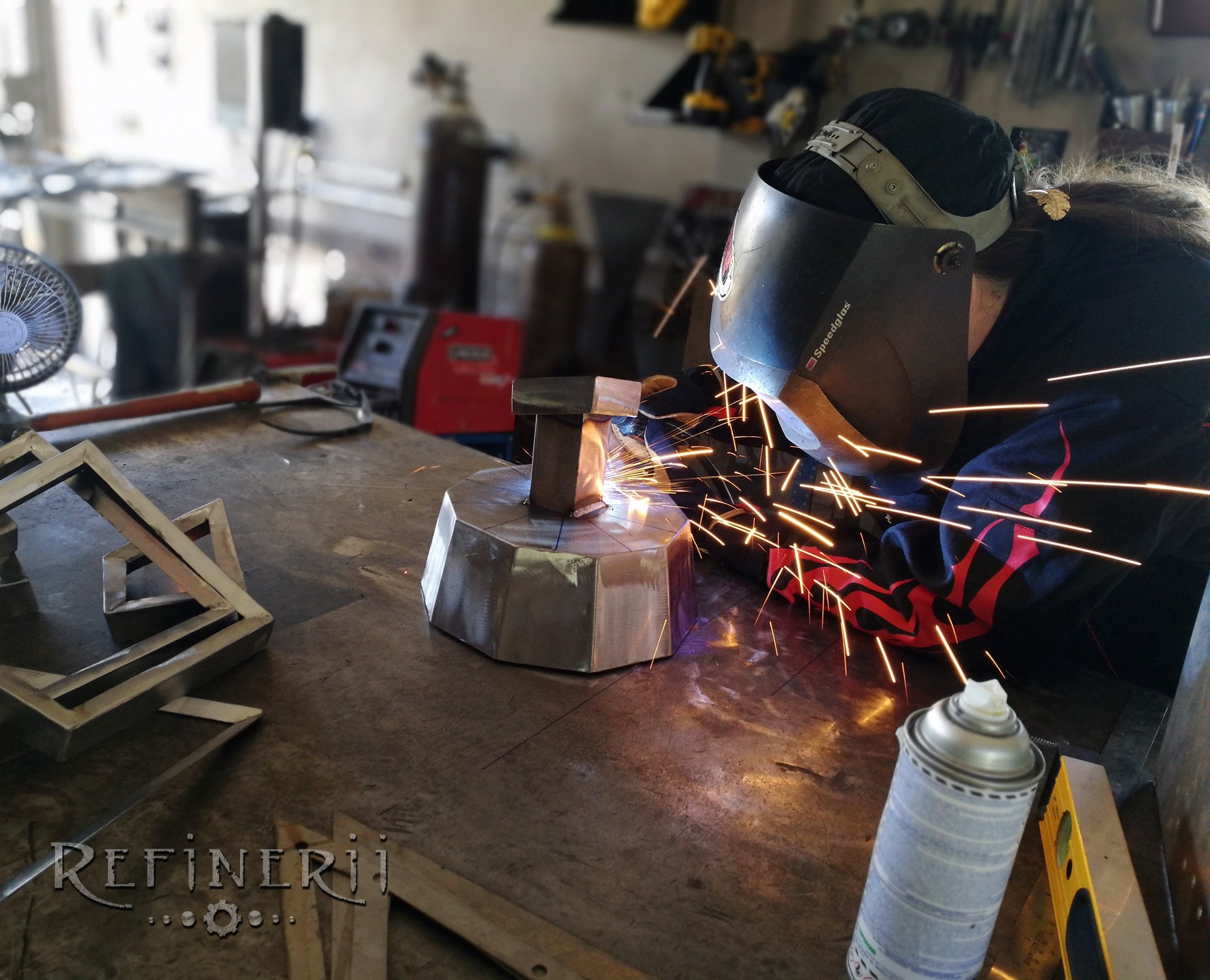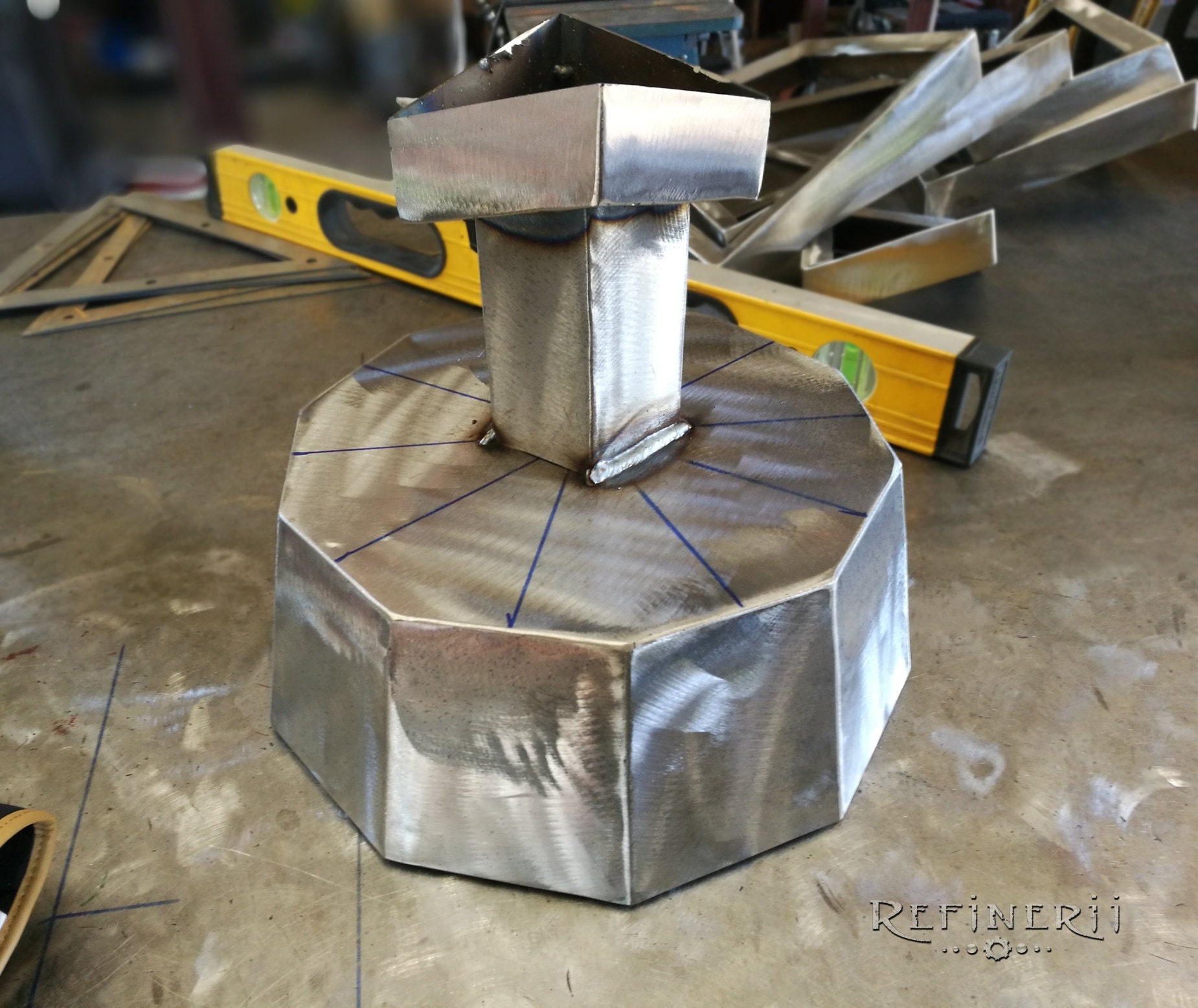 Coming along...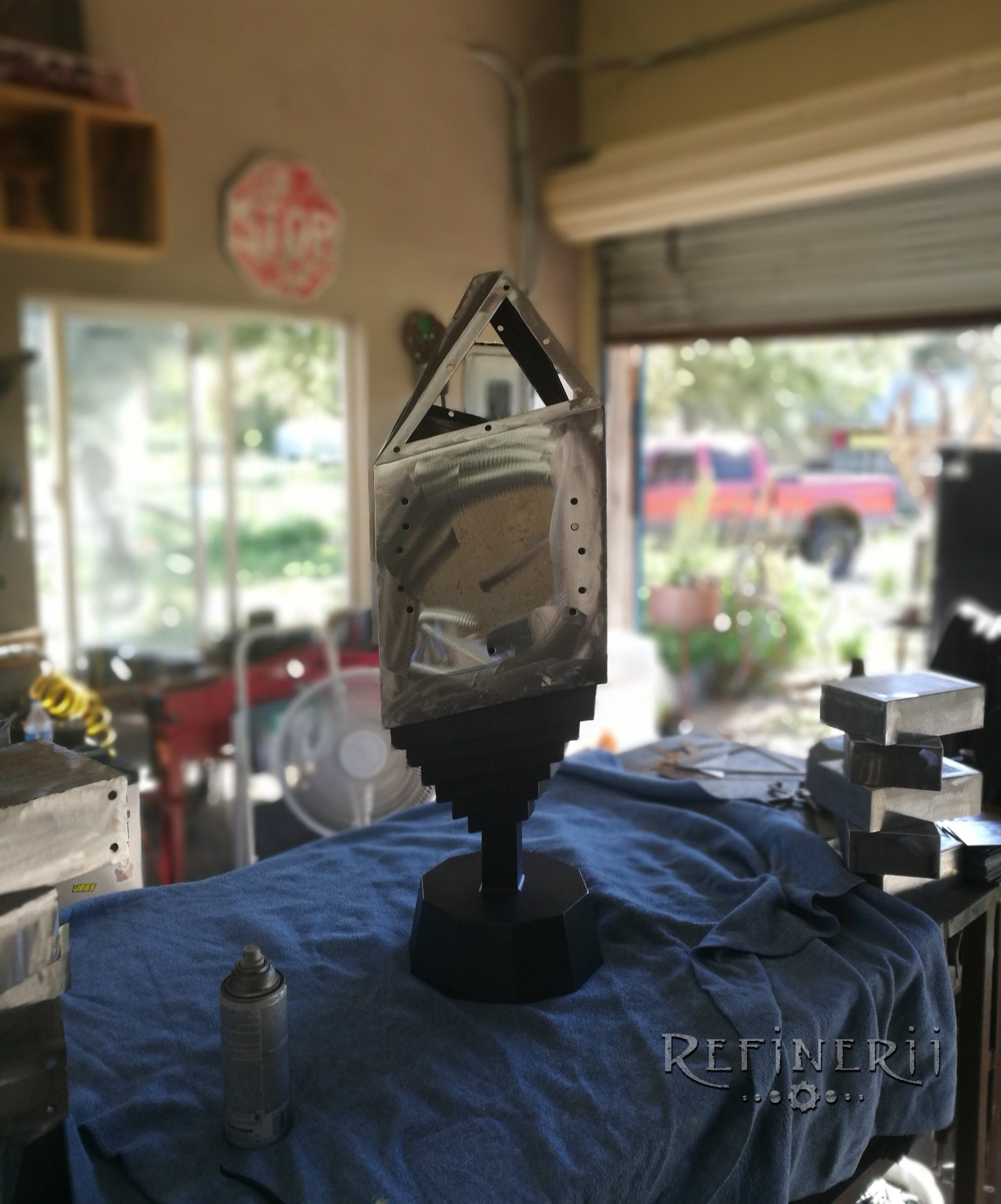 Fabrication done; ready for finishing details : )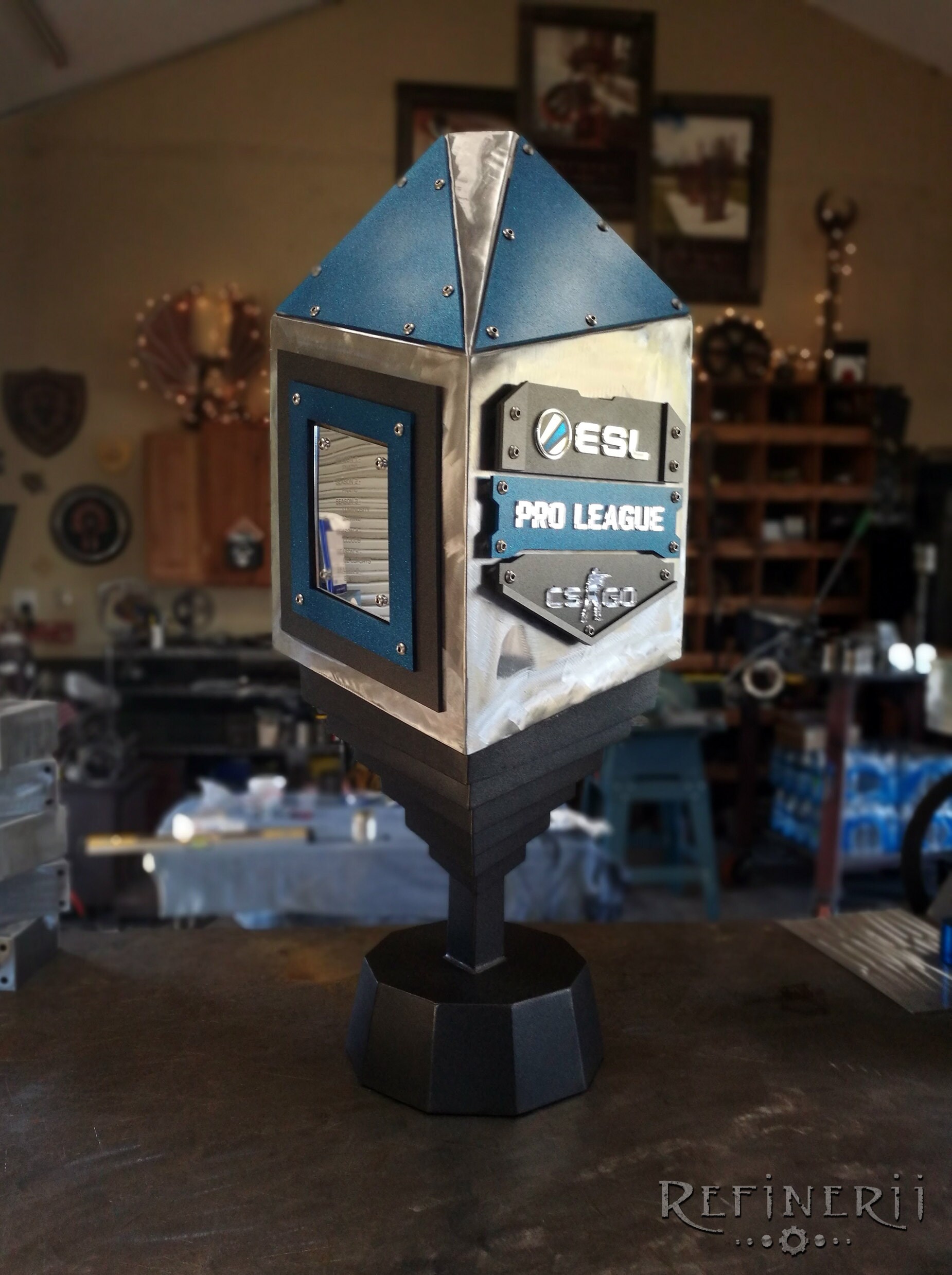 Done!  After lots of nuts & bolts, LockTight, & custom painting.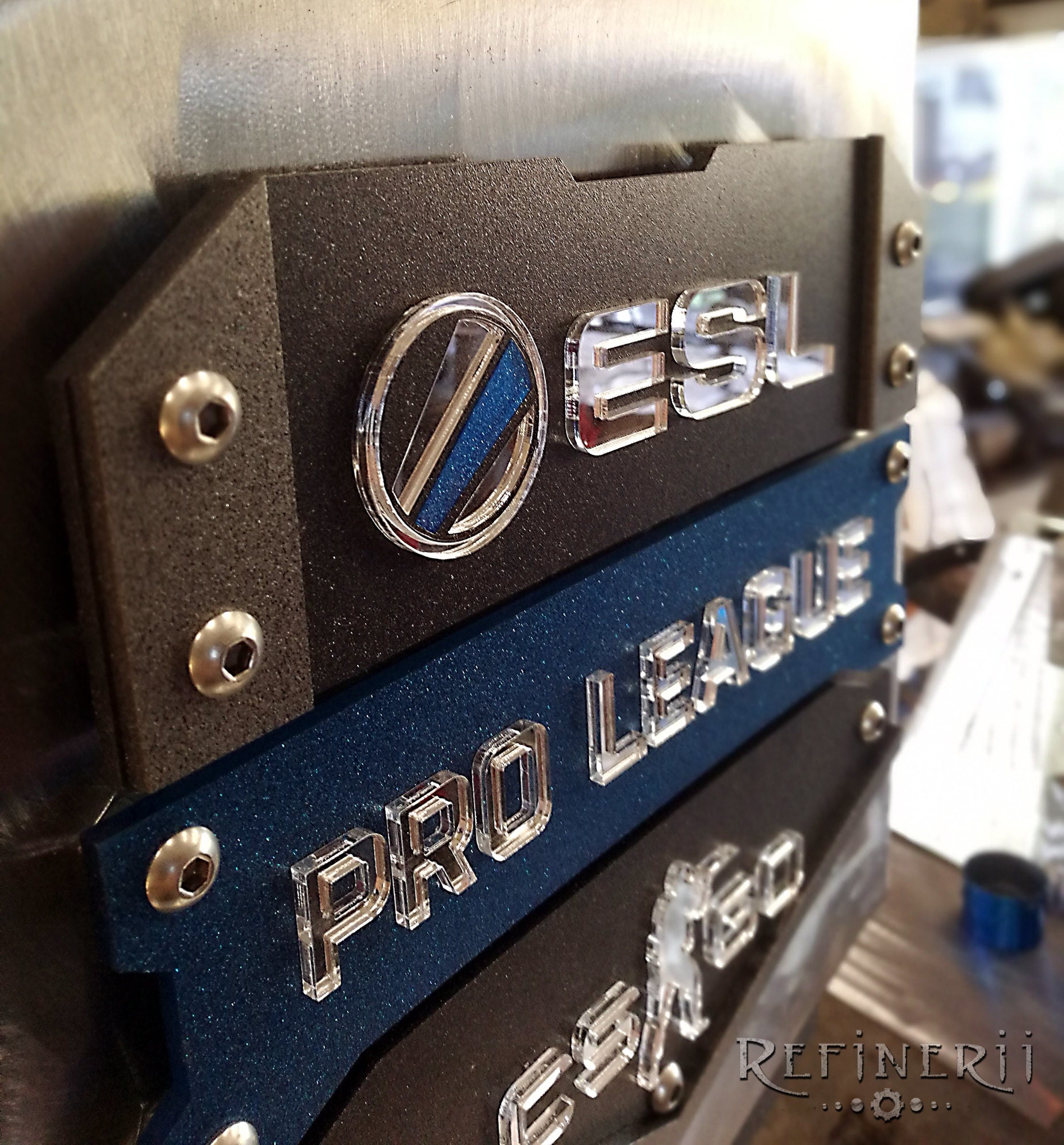 Detail shot of custom paint & laser cut mirrored acrylic.  We used stainless hardware on this one for a clean/modern look.  I love the blue metal flake & how it contrasts with the mirror & stainless hardware.  
I'm hoping to get some photos from the event; will update with new pics!  This creation shipped out late laste night & is scheduled to arrive in Dallas, TX tomorrow afternoon for the big event taking place this coming weekend.  Hope the winners like it!
Amber