Just finished up a custom house number & shipped it out to Texas today.  It was made mostly of steel, with some accents of copper plate.  I also added some custom paint, patina & stainless steel hardware.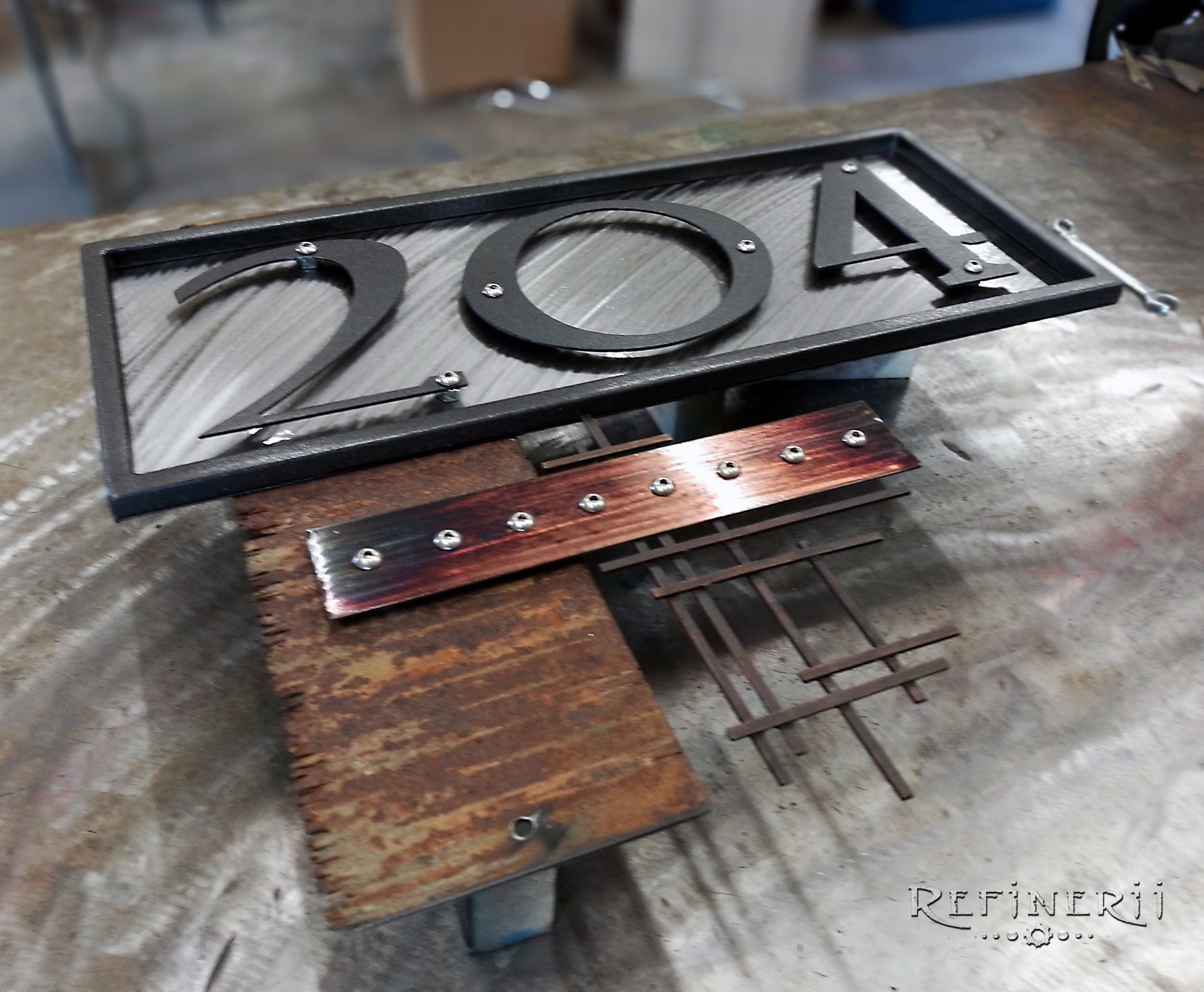 The numbers are offset from the polished steel background for a nice shadow effect; I think the black numbers really pop against the shiny background : )  The rusted piece of steel is actally a slat from a cutting machine table with years of crusted rust & cuts into the surface; I really liked the texture & liked the idea of offsetting it against the polished steel & crisp numbers.
The colored accent is a copper plate with some rainbow accents in purple & blue that offset the copper nicely.  The finishing touch is some angular steel for just an accent of pattern. 
This will be mounted on a slate-blue house--I think the colors will stand out nicely without being too much...will update with mounted in place pics : )
Amber